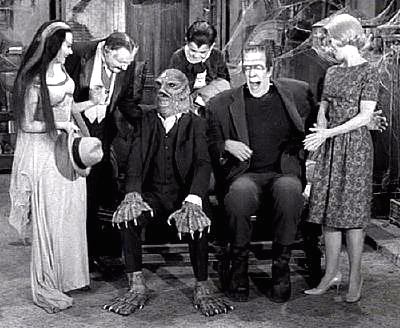 Every summer seems to give rise to a new microgenre. Past years have brought us no-fi shitgaze and chillwave, and now we find ourselves in the midst of witch house/drag. Characterized by drum machines, fuzzy female shrieks, and a clusterfuck of noise, the genre is definitely an acquired taste. However, if one approaches it as the amalgam of other styles that came before it—industrial, goth, punk—then perhaps its challenging sound will be a bit more palatable. Just as Toro y Moi, Washed Out, and Neon Indian led the chillwave movement, so do
Salem
,
oOoOO
,
///▲▲▲\\\
(now Horse Macgyver), and a host of other unGoogleable, ALT-code-happy monikers (see:
ℑ⊇≥◊≤⊆ℜ) lead this latest microgenre. Arguably unlike any other type of music before, though, witch house is something that you really just need to hear to understand. The best description of it really comes by way of this image: it's what you'd imagine the undead listening to at a rave (other than Thriller).

oOoOO: No Summr4U [alt]
One of my single favorite tracks of the year, this more accessible offering from the witch house world is chock-full of little melodic synth lines and vampire sexy female vocals. And bass—dear God the bass. That said, your woofers haven't seen anything compared to...

Salem: King Night [alt]
I'd like to hereby declare Salem founding the "doomstep" microgenre with this song. I swear that there are zombies somewhere getting crunk to this. If Joker died, went to hell, and rose from the crypt with new material, this would be it.

GR†LLGR†LL: ...sLOwLickiN... [alt]
Like jj before them,
GR†LLGR†LL flips the now-classic ascending melody that drives Lil Wayne's "Lollipop," but this time transforms it into a languid funeral procession. It gives a whole new meaning to hip hop honors.